February 24th, 2019 – Sunday
It's 20:00 as the flight touches down at Nashville International Airport. After picking up my bags, I head to the rental car section where I'm pleasantly surprised when they offer to upgrade my vehicle to an SUV at no additional cost. They offer a black Jeep Wrangler and I accept without hesitation. Off I go…
The next stop is to check into my AirBnb, which is a tour bus parked on a farm just south of Nashville. The bus belongs to a bluegrass band, Johnny Campbell and the Bluegrass Drifters, Johnny and his wife (and bassist) Whitney are my hosts. Now off to grab some food and prepare for a long day.
February 25th, 2019 – Monday
06:00 comes too soon. I get ready and gear up, there's a two hour drive ahead of me to the first destination, the Land Between the Lakes National Recreation Area in Kentucky. It's off season and the forest is barren. Traveling down a 40-mile stretch of road called the Woodland Trace. I spot directions to campgrounds and boat launch sites, pass dozens of gravel and dirt roads that go deeper in the woods, and… signs for cemeteries. Apparently, there are 240 known cemeteries among the borders of the land. After some research, it made more sense.
The "lakes" that surround the land were not always there. Lake Barkley was flooded intentionally in the 1960s. Then on the west side, Kentucky Lake was created in 1944 and is the largest artificial lake by surface area in the United States east of the Mississippi River. The landscape was much different and stretches back before there was modern transportation and the development of road systems. Prior to the creation of the aforementioned lakes, these cemeteries are the remnants of the communities that existed there before, with their families now located in nearby towns.
I visited two cemeteries, both maintained and active. While the entrance gates are rusty and dilapidated, there were new stones and memorials along with non-aged decorations. One of them was right by an abandoned destination, "Hotel California." Though the seclusion was quite peaceful, the crumbling concrete structure wasn't much to see. There is a "ghost town" another hour and a half away I want to check out.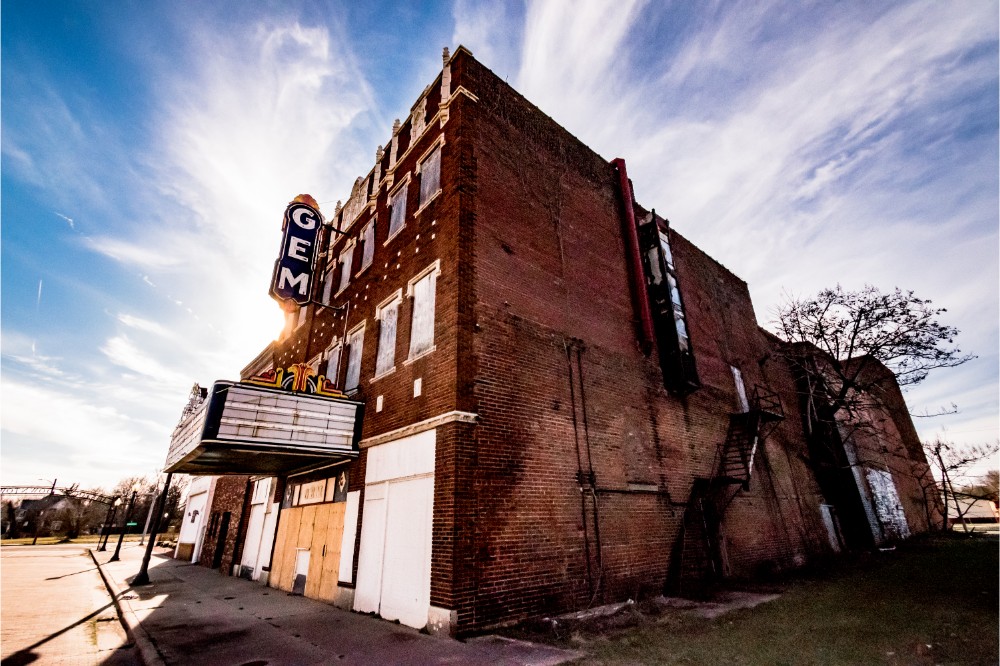 In the area of Southern Illinois known as Little Egypt, this once bustling river town had a population peaking at 15,000 in the first of half of the 1900s. Since then, the only Illinois town to be surrounded by levees has lost more than 12,000 residents. Between the decline of river trade with the advancement of automobiles and railroads and racial tensions, it has put the community in jeopardy. The hospital has closed, the fire department has Christmas decorations in the vehicle bay, the local newspaper has been out of print for quite some time, and the theatre closed in 1978.
While this place is an urban explorer's Disney Land, it comes with a price of a location with a high crime rate and police activity (they have a training facility there). There is just enough local activity to sway any trespassing notions, between residents and the main drag being a popular trucking route. Even just walking around, you stick out, especially if you are yielding a camera.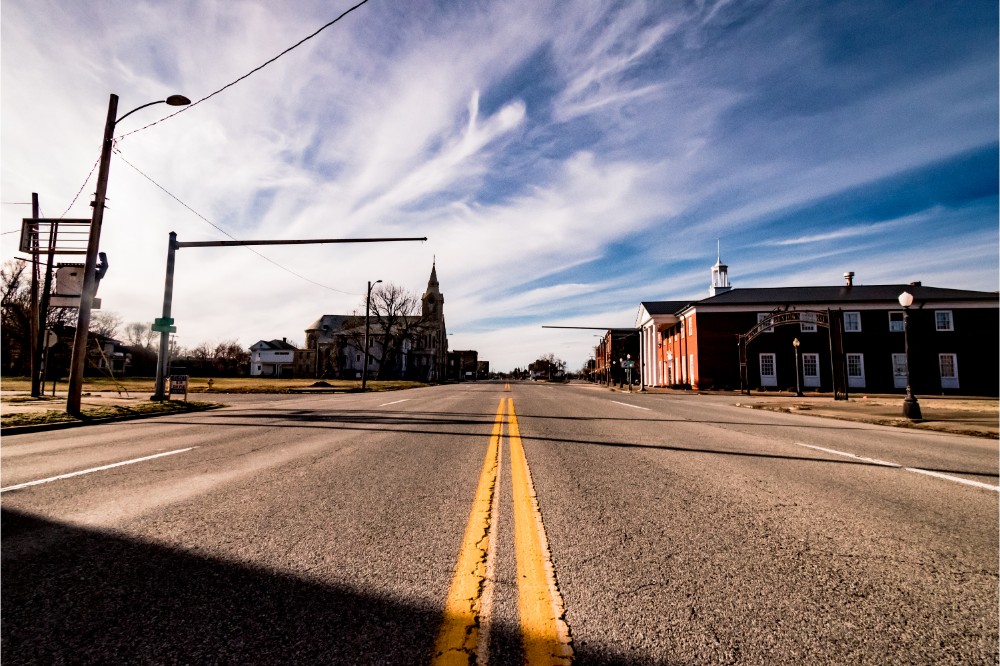 However, I did manage to wander around for about an hour, the sun was on its way down. For the most part, I just walked around several blocks stopping occasionally to take a photo of the homes in great dispair. Aside from the abandoned factor, there was another reason I wanted to come here. It's where the Ohio and Mississippi Rivers come together. With hopes of touching both rivers, I got to Fort Defiance, known as Camp Defiance during the American Civil War, only to discover that the entire park is fifteen feet under water. So that was that. Time for a beer.
The sun is setting as I drive over the I24 bridge bringing me over the Ohio River, and shortly arriving at Dry Ground Brewing in Paducah, Kentucky with plenty of time for a couple of rounds. I take a seat at the far end of the bar and order my first brew, an IPA called "'37 Flood" that was bitter and tasty. Then enjoyed "Cross Pollination," a saison brewed with rose petals and lavender. For my last beer I went dark going with their creamy, chocolatey, and slightly roasty "Iron Tree" porter.
By the time I arrive back in Nashville it's fairly late, but there's somewhere unique open, the Greenhouse Bar. The place is exactly that, a bar that is inside a greenhouse. There are plants all over the place and the ground consists of dirt and gravel with large concrete blocks to step. The bartender, a transplant to the city but has lived there for a few years, starts talking with me. Since I was one of few people there on a Tuesday morning at 01:00, we got to know one another over stories of life and beer.