It's late September 2021 and a bit of summer is still hanging on as I stroll around the most excellent Mount Auburn Cemetery in Cambridge, Massachusetts – a mere four miles west of Boston. It is the burial site of many prominent members of the Boston Brahmins, as well as being a National Historic Landmark.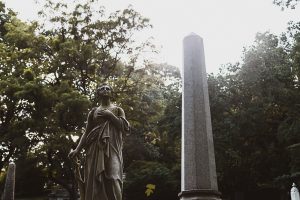 Mount Auburn Cemetery was established in 1831 within a forested landscape nestled between Cambridge and Watertown, and has since seen over 100,000 burials. Prior, most Americans were buried in isolated plots or in crowded town graveyards. The founders of Mount Auburn had a new vision to design a tranquil, natural setting to bury and commemorate the dead and to inspire and comfort the living.
The arboretum style cemetery features a vast collection of 5,500 trees (including nearly 700 species and varieties), shrubs, and flowers attracting many birds, insects, and other woodland creatures looking to escape the rumble of the city. The cemetery is credited as the beginning of the American public parks and gardens movement.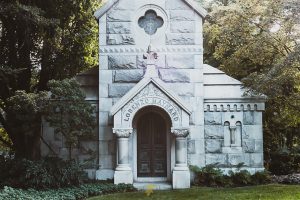 The 174-acre grounds has long been the preferred burial ground for the middle class and elite of New England. The cemetery is the resting place for various notable people including poets and authors such as Charles Eliot Norton (1827–1908), Nathaniel Parker Willis (1806–1867), and Fanny Fern (1811–1872). Illustrators and artists including Harriet Hosmer (1830–1908), Charles Dana Gibson (1867–1944), and Winslow Homer (1836–1910). As well there are many politicians and government officials like Harrison Gray Otis (1765–1848), Charles Russell Lowell (1835–1864), and Felix Frankfurter (1882–1965).