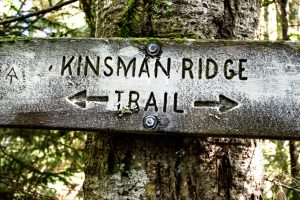 Looking for a bit of a challenge and a bit of a trophy, I set out to hike the Kinsman Ridge Trail from end-to-end a trail with some steep and rugged terrain. Roughly 16 miles in length, this section of trail is along the Appalachian Trail, I began the trek at the southern trailhead along Route 112 and proceeded north.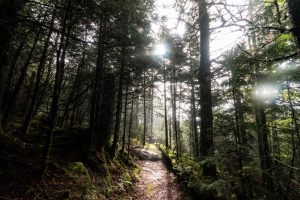 The first day brought me to three peaks first was Mount Wolf (3,448′), where I got my first great views of the day, looking out towards Franconia Ridge on the other side of the valley below. South (4,331′) and just before mile ten reached North Kinsman (4,265′), these mark number 18 and 19 for the NH48. Somewhere between South and North, I joined an AT section hiker by trail name of "Drug Runner" (chill, he's a pharmacist) as we were both heading to the Kinsman Pond Shelter.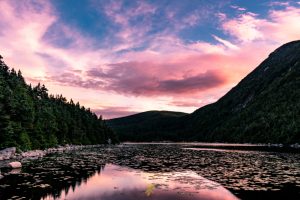 Getting the the shelter along Kinsman Pond I discovered that all the tentsites, there are only, were taken up by a youth group. Bummer, I was hoping to take some tent photos, luckily there was space in the shelter. After getting settled in I grabbed the tripod and headed to the pond, golden hour was about to begin.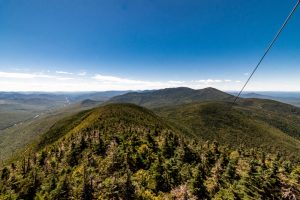 With most of the trail behind me, I set out with Mount Cannon (4,082′) in my sights, but first the Cannon Balls, a series of three 3,000 footers all within one mile. With the constant elevation change of up and down, this was by far the most difficult part of the hike for me. It's mile 13 and I have arrived at the top of Cannon, a summit I previously hit in 2018. After having lunch atop the lookout platform and walking around Cannon Cliff, it was time to make my way down.
The total trek, including side trails and spurs, racked up 17.7 miles, gaining +1% on the redline.