A rural cemetery located near the center of Concord, Massachusetts home to where the shot heard round the world that triggered the American Revolutionary War and a rich literary community during the mid-19th century, centered around Ralph Waldo Emerson.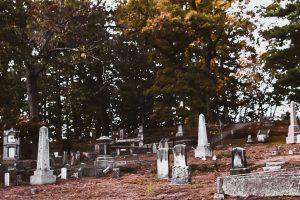 Emerson, a linchpin of the American romantic movement and leading transcendentalist, made a living as a lecturer and a essayist. Well-known essays include "Nature," "Circles," "The Poet," "Self-Reliance," "The Over-Soul," and "Experience." He also started The Transcendental Club, a group of New England authors, philosophers, socialists, politicians and intellectuals of the early-to-mid-19th century which gave rise to Transcendentalism.
Louisa May Alcott's "Little Women," published in 1868, is set in the Alcott family home, Orchard House, in Concord, Massachusetts, and is loosely based on Alcott's childhood experiences with her three sisters, Abigail May Alcott Nieriker, Anna Alcott Pratt, and Elizabeth Sewall Alcott. The novel was well received at the time and is still popular today among both children and adults. It has been adapted many times to stage, film, and television.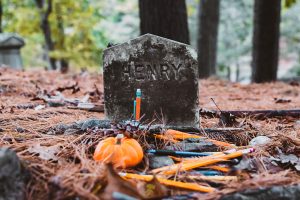 Henry David Thoreau, best known for his book "Walden," a reflection upon simple living in natural surroundings, is also laid to rest here. Thoreau's essays, poetry, and articles amount to more than 20 volumes. He supported the abolitionist movement, ever more so, participated as a conductor in the Underground Railroad.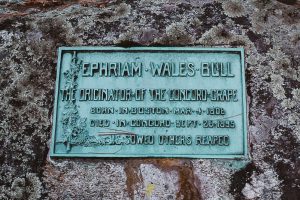 Nathaniel Hawthorne was a dark romantic, writer, and novelist, most notably "The Scarlet Letter" which was published in 1850. He is also related to John Hathorne – the only judge from the Salem witch trials who never repented his involvement. His themes often center on the inherent evil and sin of humanity, and his works often have moral messages and deep psychological complexity.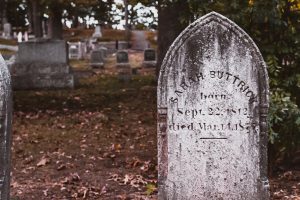 Established in 1855, the cemetery was designed not only for the dead but also as a "garden of the living," with much of the original natural vegetation in place spanning roughly 32 acres.
Other notable burials include: Marc Daniels (pioneer television director of I Love Lucy, the original Star Trek series), Daniel Chester French (sculptor of the Lincoln Memorial), Harriett M. Lothrop (founder of Children of the American Revolution, author of children's books), and Asa, Samuel and John Melvin, three brothers who died in the American Civil War.
"NO abbey's gloom, nor dark cathedral stoops,
No winding torches paint the midnight air;
Here the green pines delight, the aspen droops
Along the modest pathways, and those fair
Pale asters of the season spread their plumes
Around this field, fit garden for our tombs.
And shalt thou pause to hear some funeral-bell
Slow stealing o'er the heart in this calm place,
Not with a throb of pain, a feverish knell,
But in its kind and supplicating grace,
It says, Go, pilgrim, on thy march, be more
Friend to the friendless than thou wast before;
Learn from the loved one's rest serenity;
To-morrow that soft bell for thee shall sound,
And thou repose beneath the whispering tree,
One tribute more to this submissive ground;—
Prison thy soul from malice, bar out pride,
Nor these pale flowers nor this still field deride:
Rather to those ascents of being turn
Where a ne'er-setting illumes the year
Eternal, and the incessant watch-fires burn
Of unspent holiness and goodness clear,—
Forget man's littleness, deserve the best,
God's mercy in thy thought and life confest."
William Ellery Channing
September 29, 1855
To the Inhabitants of Concord at the Consecration of Sleepy Hollow
.