Description
When: Saturday, June 12th, 2019
Times: 9:30 am – 5:00 pm.
Meet and gather: 9:00 am. Setting off at 9:30 am sharp.
Location: Bunker Hill Monument, Charlestown, MA.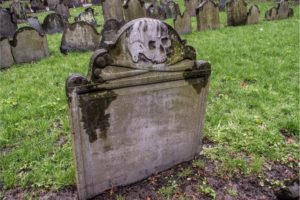 With Independence Day fast approaching, what better time than to take a stroll around Boston along the Freedom Trail. We will begin in Charlestown, make our way over to the North End, down through Faneuil Hall, and swing over to Boston Common. Though going in reverse, we will walk the Freedom Trail in its entirety spanning over a dozen locations significant to the history of the United States.
We'll explore burial grounds, climb a tower, walk around a warship, stroll through the city streets, and a crypt of an old church.
Some quick notes:
• Limited to ten people. First come, first served.
• Eligibility: 18+. Valid identification will be required to begin.
• Transport options are available via vehicle, MBTA, ride shares, bicycle shares, and by foot.
• This walk is set up for photography as the main focus point. This is not a lesson for learning how to take a photograph nor a tour fully dedicated to Boston's history. Open to all levels of photographers and adventurers.
• Price includes payment to any place that charges admission or suggests a donation.
• Free download of a Photo Day Trip checklist.
• A quick lunch break will take place at Pizzeria Regina, Boston's oldest pizzeria.
• Not included: Transportation to and from Boston, food & drink along the way.
• Physical Activity: Moderate. Though the Freedom Trail itself is only 2.5 miles, be prepared to climb 294 stairs and walk closer to 5 miles. Comfortable footwear and a daypack recommended.
• Post-walk beers at Democracy Brewing at 6:00 pm for those 21+ of age.