Description
When: Saturday, May 8th, 2020
Times: Meet and gather at 11:30pm, set off for location at 12pm
Location: To be revealed. (~30 miles out from Boston)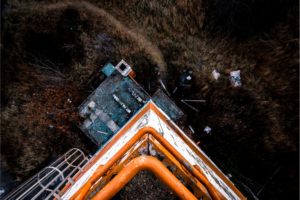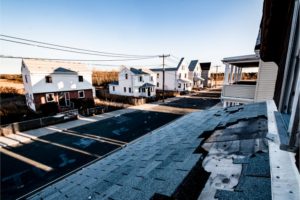 This intensive 4 hour course covers the basics to get more into abandoned and urbex photography. The four hours will give us enough time to tour the grounds, get to know one another, cover topics, and have time to wander and take photos. The location is a simple place, yet with tremendous character and some unique features. Along the short walk to the location, I'll tell you a bit about the history which adds to the allure of this place.
What is abandoned photography? Furthermore, what is urbexing? We are modern historians, adventure and thrill seekers, urban explorers. Abandoned photography is a niche style, mostly architectural, with the main subject consisting of decay, destruction, vandalism, and ruin as a result of property abandonment. Urban exploration (Urbex) is more regarded as the exploration of abandoned man-made structures, usually involving entering the dwelling. This ranges from the climbing the staircase along the collapsed castle in the forest, to the chambers of a mental asylum just outside the city, or maybe the bedroom of an old neglected country house. While with some occasions a person may be trespassing, there are no intentions of further damaging or disrupting the location in any way. We are not going there to party or commit heinous crimes but to go back in time, to document a hidden side of society, or maybe to remember the forgotten.
The location for this course SEEMS to be open to the public. The first lesson, keep locations disclosed. I'll explain several reasons why keeping these special places a secret is something that matters. "But you're going to share this location with us?" While I may be breaking a "rule", this particular spot may not be around all that much longer, as the area is starting to become part of a development. The size, how private, scenic, and the condition of this place makes it perfect for an introductory course. If you're going to get into it, start off with a more controlled excursion and learn how to do it right. While the risk of trespassing varies per location, all of these places are dangerous for an array of reasons.
Workshop includes:
• Discussion on safety and identifying hazards.
• Discussion on techniques and tips for creating images at such places.
• Advice on gear, useful equipment, and creative components.
• Discussion on legal risks,
• Limited to six people. First come, first served.
• Eligibility: 18+. Valid identification will be required to begin. This is for emergency purposes.
• Transport options are available. A MBTA Commuter Rail station is near the location. Meeting location will be provided to you once your registration has been made via email.
By signing up for this course, you understand that there are dangers and you take part at your own risk. A waiver of liability must be signed.